STUDY PARTICIPANTS

Contact us about Clinical Trial Participation

Click Here
Why Participate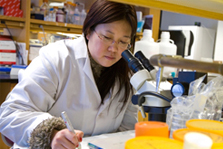 If you have taken a single pill or received a vaccine or even taken an over the counter (OTC) pain balm you have been touched by and benefitted from clinical research and the amazing gift of clinical trial participants. Medicines, medical devices, and vaccines are developed for those who need them most through the clinical research process
RACE: RESEARCH AS CARE ENHANCER
When you participate in a clinical trial you can expect to
Improve and educate yourself about your own health.
Gain access to quality medical care and medications not available through other means at reduced, or no, cost.
Positively impact the health of millions, including friends and family.
Receive financial compensation for time and travel.
In Addition:
You will get enhanced oversight, monitoring and follow-up care that will spill over into all aspects of your health care. Participants in clinical trials often report significant increase in the level and quality of total care they receive at no additional cost due to the enhanced oversight that comes with being a clinical trial participant.
When you participate in a clinical trial, you will be welcomed by our professional and caring staff who will guide you through the process and help you feel comfortable and appreciated as a research trial participant. You will visit the investigator (doctor) or other members of the study team for health assessments, physical exams, laboratory tests, or other procedures required by the study protocol. It is important to us that you feel confident about being a clinical trial participant. Please feel free to Contact us to speak to a member of our team about clinical trial participation.
Related Items
Active Therapeutic Areas: