SPONSORS & CRO's
Welcome Monitors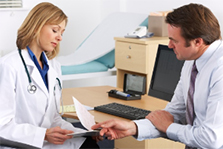 LMG Clinical Trials main office is located in Leesburg, Virginia, which is conveniently located 10 miles from Washington Dulles International Airport (IAD), Dulles, VA and 38 miles from Ronald Reagan National Airport (DCA), Arlington, VA.
Monitoring Hours: Monday - Friday 8 A.M. to 5 P.M.
On site services include:
WiFi access to Internet, Fax and Printers.
Separate station for monitor to sit and work.
Fully equipped phlebotomy and sample processing stations.
Temperature monitored Ambient and Refrigerated storage.
-20º Celsius freezer.
Centrifuges, EKG's, Weigh scale, Stadiometers, Calibrated Sphygmomanometers.
Multiple Exam rooms.
Free Parking.
Close proximity (within ½ mile) to restaurants and fine dining.
Hotels, Shopping, Walking & Jogging trails.
Related Items
Active Therapeutic Areas: